Oil & Gas Fired Coil Type Steam Boilers, Oil & Gas Fired Smoke Tube Type Steam Boiler, Manufacturer, Exporter, Supplier, Pune, Maharashtra, India. Majorly we export products to customers from Gulf, Asian & African countries etc.
Steam Boilers
Oil & Gas Fired Smoke Tube Type Steam Boiler Manufacturer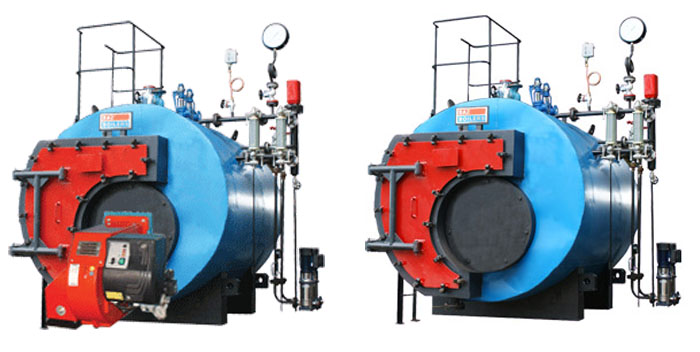 We manufacture wide range of Oil and Gas Fired Steam Boilers. The oil and gas fired steam boilers manufactured by us are developed using the latest technology. These steam boilers have the Smoke tube type, three pass designs making them efficient and free from any hazard.

Product Range
Capacity
Smoke Type - 100 kg/hr to 10,000 kg/hr.
Pressure - 5 kg/cm2to 22 kg/cm2(g)
Fuels - LDO, HSD, FO, LSHS, Natural Gas, LPG, Biogas, Biodiesel.
Efficiency - Overall efficiency of 90 % ( +2%) on NCV

Special Features
1. Easy for installation& commissioning.
2. Accessories like Economisers can be provided to increase efficiency.
3. Three-pass smoke tube with fully wet back boiler.
4. Multi-fuel option - light oils/heavy oils/gases.
5. High efficiency
6. Burners are Modulating type, pressure jet, and rotary cup type.
7. Fully Automatic Operation.
8. Efficient burner.
9. Larger heating surface Area.
10. Hazard free.
11. Compact & easy to operate.
12. Instant steam within 4 minutes from cold start.

To Enquire about The Desired Product(s), just click "Request Quote" button which is Provided below.